Behavioral Consultation
$125 per (typically 60-90 minutes)
Your dog is perfect, except _____ (fill in blank). Not sure where to begin or even how to stop your dog from going potty in the house, creating toothpicks from your furniture, greeting guests with a body slam, or any other inappropriate behaviors?
We'll meet with you in your environment, discuss your dog's history, current situation and your goals. Instead of a preset agenda of lessons that you may or may not use outside of the classroom, you will have a personalized plan that is based on your lifestyle and desired results.
Private Lessons
Packages are based on number of sessions needed
After the Behavioral Consultation, Kris will create a plan and package that integrates your goals with your lifestyle. Whether you want to learn basic manners or need help with behavior issues, your dog will become a well-mannered member of the family.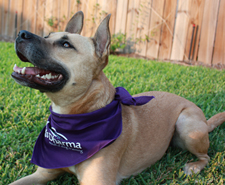 Common goals are:
Basic & advanced manners
Walking nicely with your dog
House training
Polite greetings
Handling high energy
Biting/nipping
Multiple dog household
Fears
Day Training in Your Home
Packages are based on number of sessions needed
We do the training for you!
No time to train your dog yourself? Torn between sending him off to camp for 2+ weeks yet would miss your buddy in the evenings? Day Training may just be the answer. Kris will come to your home during the day to train your best friend while you are at work. Each session is an hour long, Monday - Friday. Minimum 2 weeks.
You won't have to learn the mechanics of how to train your dog. At the end of the program we'll have a Transfer Lesson, where we'll go over the skills your dog has learned. Because your dog already knows these cues, he'll be more lenient on your learning curve.
New Puppy Program (puppies between 8 weeks and 20 weeks)
$330 | 3 weeks | 1 session each week
You have a new puppy. Yeah! Now what? Yikes! Those adorable little eyes are staring at you for guidance and you just realized that he didn't come with instructions.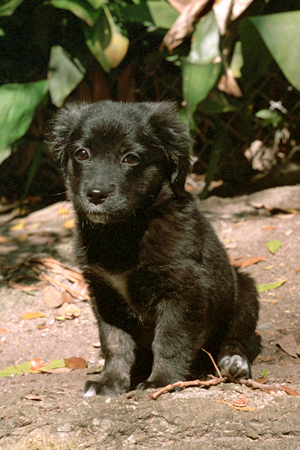 Months 2 through 5 are the foundation for the development of a well-adjusted adult dog. Start off on the right paw with the New Puppy Program. Kris will meet with you and your new little bundle of fur in your home. In only 3 weeks you will have the confidence of raising a well-mannered dog.

Some topics discussed are (but not limited to):
House training
Biting and chewing
Crate training
Manners, including focusing and impulse control
Socialization
Walking nicely on leash
Basic cues: Sit, Down, Come, Drop It, Leave It